Yesterday

I was lucky enough to take part in an appearance made possible by

Defending the Blueline

and the NHLPA's Goals and Dreams Program. We picked up a boy named Ryan, a 10 year old hockey player who's dad serves in our military.  Ryan did not know I was going to pick him up and take him to practice. On top of that, we did it in style riding in a beautiful limo. After a nice time hanging out with Ryan he introduced me to his teammates, who also had no idea I was coming.  I was able to sign some autographs and take some pictures and answer some questions. It truly was an awesome time hanging out with these aspiring hockey players.

Appearances like these are what it is all about. It is a privilege to play in the

National Hockey League

and with that comes great responsibility.  We are in a unique situation and on an unbelievable stage where we can have a great effect on so many people. Thinking back to the way NHL players inspired me as a child and now I am in the position to inspire young hockey players is a surreal thought. To take the time to answer questions, sign an autograph, or hold a conversation may seem like nothing to us, but it may be the memory a youngster may never forget, for the rest of their lives. It is such a blessing to be in the position I am in and I will never lose sight of that!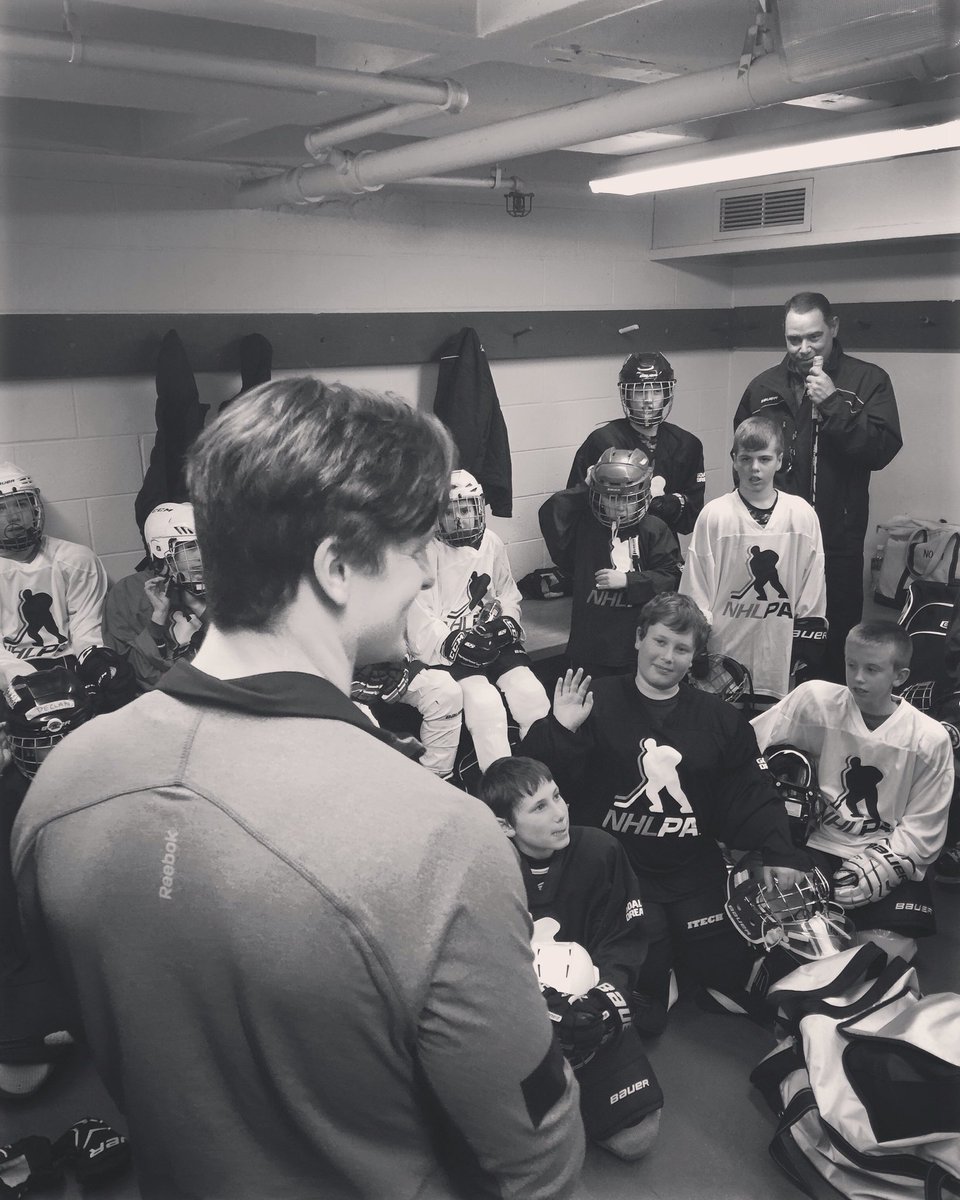 What are some of the small things you do to make those around you enjoy their day just a little better?